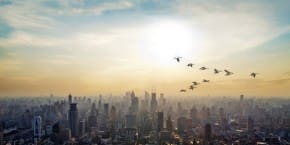 Our clients are all international employers. They range from companies operating in 4 or 5 countries to those who operate in 40 or 50. Their headquarters are to be found in the US, the UK, the Middle East and the Far East. To most of them, the UK is just one of many international locations.
They operate in a number of sectors including IT, electronics, logistics, outsourcing, retail and financial services.
Our clients come with a range of business plans and operating models but they have much in common:
they have to deal daily with a wide range of different labour and compliance laws and practices around the world
they have no time to waste
they want good, practical advice quickly
they want value for money
they want confidence, certainty and no surprises
Our service is built around what our clients have in common.
HR Directors and in-house counsel can face many challenges obtaining multi-jurisdictional labour and compliance law services:
The internal management time taken to select, instruct and manage different law firms (or the various offices of a single global law firm) across many jurisdictions.
The challenge of receiving different styles of advice for each jurisdiction. For instance, overly detailed and opaque advice, advice that lacks commercial realism, advice delivered in less than perfect English, advice that takes little interest in your key business objectives or advice that is happier saying "you can't do that" than "this is how you can".
Managing different service levels across jurisdictions and juggling its impact on the client's own work programmes.
Understanding vague and poorly communicated charging structures and recognising poor value when it occurs.
The challenge of having occasionally to change a local adviser.
By contrast, our role is to deliver:
One point of contact
One consistent style of service, aligned to client need
One relationship
Clear and commercially practical advice
Confidence, clarity and certainty across many jurisdictions.
Feedback
"I remember very vividly how impactful you and your team were in providing comprehensive and pointed legal advice that was far beyond any of the other legal partners." HR Business Partner, Global Software Company
"First of all, I wanted to thank you for the unwavering and impeccable legal support, guidance and project management we have received from you and the iGlobal team during this project."  VP Legal EMEA, Global Telecoms Group
"On a side note, I want to point out the outstanding job you did in writing the scripts for all the meetings, it really made my task a lot easier. Thank you!!"  Managing Director EMEA,  Global Engineering Group 
"Even though we will be in touch I wanted to take the time and let you know that it has been an absolute privilege, fun and total pleasure working with you guys!!!! Thank you for all the great advise and superb professionalism!"  HR Manager, US Software Group
"You have truly made logistically difficult tasks so much easier for me while also providing a level of service that is unparalleled to other advisors I've ever worked with. I can't thank you enough for that!"  HR Head, Global IT group
The team "was instrumental in negotiating and closing the sale of [our division].  It was because of their drive, dedication and effort that we successfully transitioned employees in the division."  GC, Global business services group
"Ravinder was my primary go to counsel for some very complex global employment issues and saved my hide on at least 4 occasions including a $475million deal that could have been stopped [without his advice]. Brilliant and networked worldwide."
SVP HR Global Communications Company
 "Great work in this by the way – you really were a lifesaver and the support was second to none, thank you."
Group Business Partner – Global Business Services Group
Clients praise the Team for being that "rare breed of firm which seeks to understand the business of the client"… a "wealth of substantive legal knowledge" and "very thorough."  Legal 500
"a versatile team, which provides practical advice to a high-quality client base."  Legal 500
"The compact team is felt to punch above its weight. Clients 'trust them with the most critical of work' and value their 'clear, calm and thorough' approach. Straightforward and clear advice' and talent for 'keeping clients in the loop."  Chambers UK
"Advice is simple and practical, and translatable into the work place."  Legal 500
"This solid transactional practice is favoured by household-name companies seeking advice on their operations at home and abroad…"  Chambers UK